These couples let their individuality and special bond shine through by choosing a funny wedding theme. It's not for everyone…but for those who rock it, rock it hard! Kudos to the amount of preparation and creativity (and good humor of their guests) seen in these pictures. If you're thinking of your own funny wedding theme, just go with your instincts. It doesn't matter if it's been done before–it's all about what makes YOU two feel special and sets you off right on your life journey. Enjoy these crazy, creative photos.
This couple has been dying to get hitched for ages:
A shotgun wedding in a galaxy far, far away.
Yaba-daba-I-do!
In later millenia the traditional "clubbing of the bride and groom" was replaced with throwing rice.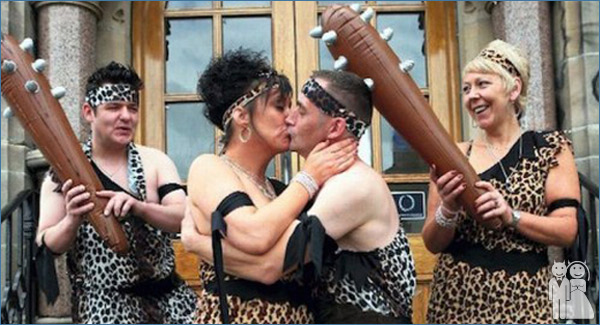 They have two marriage licenses–it's tough having a double identity!
He thinks she's a real catch.
All the guests received 3D glasses for the ceremony.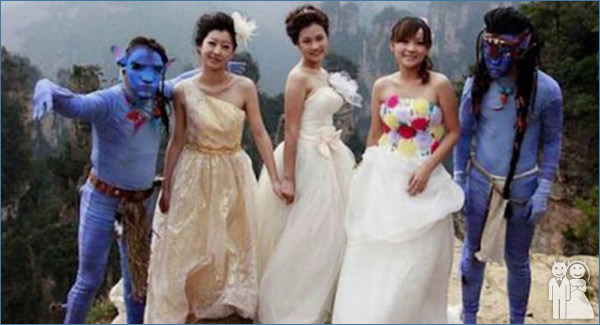 "I fell down into a wedding ring of fire…"
No ghosts invited.
Well prepared for their happily ever after…