Sometimes nothing quite expresses your feelings as well as a good love poem. Sure, there are some sappy love poems out there. But there are also beautiful, poignant and profound love poems–after all, it's been written about since people could write! These are some of the most well-known and my personal favorite love poems. There is a mix of modern, romantic and classical poems.
Love poems are great to share with your spouse on special occasions, such as anniversary or birthday. Almost even better is a surprise, as any-day romantic gesture! Try hand-copying one of these on a pretty piece of paper and leaving it on your spouse's pillow or in her lunch bag in the morning. Small, sweet acts like this helps keep each other on you minds and put the spark back in your relationship!
Touched by An Angel
by Maya Angelou (1928 – )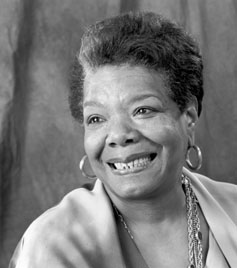 We, unaccustomed to courage
exiles from delight
live coiled in shells of loneliness
until love leaves its high holy temple
and comes into our sight
to liberate us into life.
Love arrives
and in its train come ecstasies
old memories of pleasure
ancient histories of pain.
Yet if we are bold,
love strikes away the chains of fear
from our souls.
We are weaned from our timidity
In the flush of love's light
we dare be brave
And suddenly we see
that love costs all we are
and will ever be.
Yet it is only love
which sets us free.
Give All to Love
by Ralph Waldo Emerson (1803 – 1882)
GIVE all to love;
Obey thy heart;
Friends kindred days
Estate good fame
Plans credit and the Muse¡
Nothing refuse.
'Tis a brave master;
Let it have scope:
Follow it utterly
Hope beyond hope:
High and more high
It dives into noon
With wing unspent
Untold intent;
But it is a god
Knows its own path
And the outlets of the sky.
It was never for the mean;
It requireth courage stout
Souls above doubt
Valour unbending:
Such 'twill reward;
They shall return
More than they were
And ever ascending.
Leave all for love;
Yet hear me yet
One word more thy heart behoved
One pulse more of firm endeavour
Keep thee to-day
To-morrow for ever
Free as an Arab
Of thy beloved.
Cling with life to the maid;
But when the surprise
First vague shadow of surmise
Flits across her bosom young
Of a joy apart from thee
Free be she fancy-free;
Nor thou detain her vesture's hem
Nor the palest rose she flung
From her summer diadem.
Though thou loved her as thyself
As a self of purer clay;
Though her parting dims the day
Stealing grace from all alive;
Heartily know
When half-gods go
The gods arrive.
I Am Not Yours
By Sara Teasdale (1884 – 1933)
I am not yours, not lost in you,
Not lost, although I long to be
Lost as a candle lit at noon,
Lost as a snowflake in the sea.
You love me, and I find you still
A spirit beautiful and bright,
Yet I am I, who long to be
Lost as a light is lost in light.
Oh plunge me deep in love – put out
My senses, leave me deaf and blind,
Swept by the tempest of your love,
A taper in a rushing wind.
Love's Philosophy
By Percy Bysshe Shelley (1792 – 1822)
THE fountains mingle with the river
And the rivers with the ocean
The winds of heaven mix for ever
With a sweet emotion;
Nothing in the world is single
All things by a law divine
In one another's being mingle
Why not I with thine?
See the mountains kiss high heaven
And the waves clasp one another;
No sister-flower would be forgiven
If it disdain'd its brother;
And the sunlight clasps the earth
And the moonbeams kiss the sea
What are all these kissings worth
If thou kiss not me?
When You are Old
By William Butler Yeats (1865 – 1935)
WHEN you are old and gray and full of sleep
And nodding by the fire, take down this book,
And slowly read, and dream of the soft look
Your eyes had once, and of their shadows deep;
How many loved your moments of glad grace,
And loved your beauty with love false or true;
But one man loved the pilgrim soul in you,
And loved the sorrows of your changing face.
And bending down beside the glowing bars,
Murmur, a little sadly, how love fled
And paced upon the mountains overhead,
And hid his face amid a crowd of stars.
How Do I Love Thee?
By Elizabeth Barrett Browning (1806 – 1861)
How do I love thee? Let me count the ways.
I love thee to the depth and breadth and height
My soul can reach, when feeling out of sight
For the ends of Being and ideal Grace.
I love thee to the level of every day's
Most quiet need, by sun and candlelight.
I love thee freely, as men strive for Right;
I love thee purely, as they turn from Praise.
I love with a passion put to use
In my old griefs, and with my childhood's faith.
I love thee with a love I seemed to lose
With my lost saints, I love thee with the breath,
Smiles, tears, of all my life! and, if God choose,
I shall but love thee better after death.
i carry your heart with me (i carry it in my heart)
By E. E. Cummings (1894 – 1962)
i carry your heart with me(i carry it in
my heart)i am never without it(anywhere
i go you go,my dear;and whatever is done
by only me is your doing,my darling)
i fear
no fate(for you are my fate,my sweet)i want
no world(for beautiful you are my world,my true)
and it's you are whatever a moon has always meant
and whatever a sun will always sing is you
here is the deepest secret nobody knows
(here is the root of the root and the bud of the bud
and the sky of the sky of a tree called life;which grows
higher than soul can hope or mind can hide)
and this is the wonder that's keeping the stars apart
i carry your heart(i carry it in my heart)
Another Valentine's Day Poem
By Wendy Cope (1945 – )
Today we are obliged to be romantic
And think of yet another valentine.
We know the rules and we are both pedantic:
Today's the day we have to be romantic.
Our love is old and sure, not new and frantic.
You know I'm yours and I know you are mine.
And saying that has made me feel romantic,
My dearest love, my darling valentine.
The Good-Morrow
by John Donne (1572 – 1631)
I wonder, by my troth, what thou and I
Did, till we loved? Were we not weaned till then?
But sucked on country pleasures, childishly?
Or snorted we in the Seven Sleepers' den?
'Twas so; but this, all pleasures fancies be.
If ever any beauty I did see,
Which I desired, and got, 'twas but a dream of thee.
And now good-morrow to our waking souls,
Which watch not one another out of fear;
For love, all love of other sights controls,
And makes one little room an everywhere.
Let sea-discoverers to new worlds have gone,
Let maps to other, worlds on worlds have shown,
Let us possess one world, each hath one, and is one.
My face in thine eye, thine in mine appears,
And true plain hearts do in the faces rest;
Where can we find two better hemispheres,
Without sharp north, without declining west?
Whatever dies, was not mixed equally;
If our two loves be one, or, thou and I
Love so alike, that none do slacken, none can die.